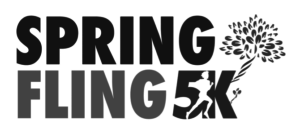 Sunday May 7th  Noon Start
5K Fun Trail Walk/Run
The New London Rotary invites you to enjoy the first annual Spring Fling 5k Trail Walk/Run.  Registration, start and finish are at the trailhead just off Pleasant Street where it intersects with Lakeshore Drive.   From New London's Main St. (NH 114), head northeast on Pleasant Street and find the event site just after crossing Great Brook, 2.0 mi. from Main Street.  Limited parking is available at the fields before Great Brook.  
Marked trails will take you up through Webb Forest property and continue on trails of the New London Conservation Commission and the Sunapee Ragged Kearsarge Greenway Coalition.
Registration starts at 10:30
Race starts 12:00 noon
By registering you agree to the Waiver below. You will be asked to sign the waiver on-site when you pick up your bib as well.
Waiver Must Be Read and Signed: I, the undersigned, assume all risk of harm, injury, or loss of whatever nature associated with my voluntary participation in the Spring Fling including, but not limited to, falls, contact with other participants, the effects of weather, including snow, ice, high heat and/or humidity, the conditions of  the trails and course, all such risks being known and appreciated by me. Having read this waiver and knowing these facts, and in consideration of your acceptance of my application, I, for myself and anyone entitled to act on my behalf, waive and release the Town of New London, NH, New London Rotary,  Webb Forest, Sunapee Ragged Kearsarge Greenway, all sponsors, and their representatives and successors from all claims or liabilities of any kind arising out of my participation in this event or traveling to or returning there from. All fees are nonrefundable.   
NOTE to Participants Under 18yrs of age – Bring your parent/guardian to the event to sign OR have your parent/guardian sign the paper form and mail it or bring it with you to the event.
Sign up Below
Please use the secure Paypal registration payment below.
This will appear as a payment to Sunapee Ragged Kearsarge Greenway
Click on the appropriate "Add to cart" button below to register a participant. From your shopping cart click "Continue Shopping"  to add additional participants.
Student  $10 
---
Adult $20
---
Family $40
---