SRK Greenway Annual Meeting
The 2022 SRK Greenway Annual Meeting will be held at the Sutton First Free Will Baptist Church beside Kezar Lake in North Sutton, NH on Sunday April 10th at 5pm.
The Sunapee Ragged Kearsarge Greenway Board will hold a quick business meeting that is designed to share with the community the current status, important issues and latest news of the SRK Greenway. This short, informal meeting will be immediately followed by a lecture by Dave Anderson, from the Society for the Protection of NH Forests.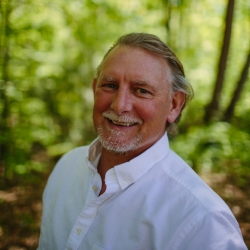 The Forest and Land Protection History of Mount Sunapee
SRK Greenway Guest Speaker Dave Anderson, Sr. Director of Education at the Forest Society will present on Sunday April 10th at 5:30pm.
Beginning in 1911, Philip Ayers of the fledgling Society for the Protection of NH Forests worked with Sunapee resident Herbert Welch and others to forever protect the core 656 acres on the north slopes of Mt Sunapee.  Eventually the Forest Society's Mount Sunapee ownership exceeded 2,100 acres including Lake Solitude and the summit ridge. Subsequently the Great Hurricane of '38 and the Sunapee Ridge fire in October 1947 reshaped the forestland at Mount Sunapee with the exception of protected pockets of old growth forest still found on the peak today.
Join us on Sunday, April 10th at 5:30pm to re-learn some of the forgotten early history of Mount Sunapee. Free and open to the public. This is sure to be a fun, information-packed lecture you will not want to miss.
Due to COVID concerns there will not be a potluck supper this year.
About our Speaker: Dave Anderson is Senior Director of Education for the Society for the Protection of New Hampshire Forests. He joined the Forest Society in 1990. Anderson is responsible for design, development and delivery of conservation education programs including field trips, workshops and presentations for Forest Society members, conservation partners, schools and the general public.
Anderson is well known as a naturalist, guiding field trip tours on the Society's Forest Reservations statewide while teaching about forest ecology, wildlife habitats, stewardship of forest resources and land conservation to introduce life-long residents and visitors alike to the protection and wise use of New Hampshire forests, conservation land and open space.
Anderson is a co-author of the "Forest Journal" column in the statewide New Hampshire Sunday News. His quarterly "Nature's View" columns are a long-time regular feature in the Forest Society's quarterly Forest Notes magazine. Anderson is writer and co-host of "Something Wild," the natural history and forest-related Friday radio feature and podcast on New Hampshire Public Radio (NHPR).
Anderson received the prestigious 2014 Fred E. Beane Award for effective, fair and balanced Statewide communications on issues affecting agriculture and forestry in New Hampshire. He lives on a certified Tree Farm in South Sutton, NH.