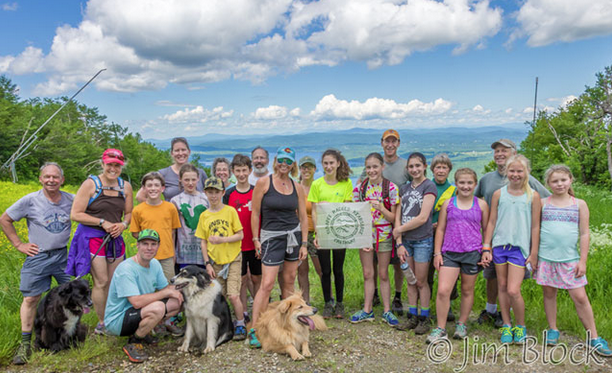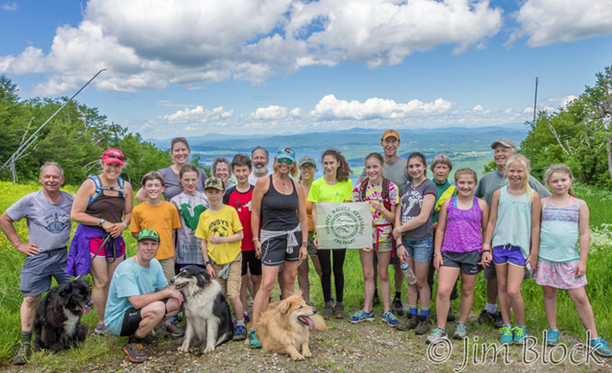 One of the many Summer hikes led by the SRK Greenway this year was a trip up Mount Sunapee.  Dave Gardner and Nick Baer led a group of more than 20 hikers of all ages up to Lake Solitude and eventually the summit of Sunapee. It was a beautiful day for hiking with lots of smiles to go around.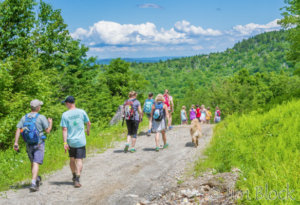 The group met at the Mount Sunapee campground near the ski area Sun Bowl and hiked the Rim Trail that connects to the Newbury Trail. The Newbury Trail comes up from Newbury Harbor and is SRK Greenway Trail #1.  The Newbury Trail took us up to the Jack and June Junction and the spectacular views on the White Ledges above Lake Solitude.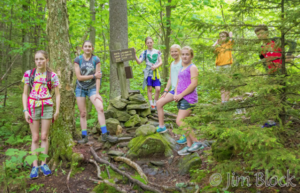 After a lunch overlooking Lake Solitude with Mt Kearsarge in the distance, we hiked up to the summit of Mount Sunapee and then back down to the campground parking lot.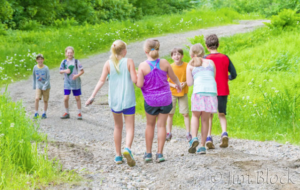 Luckily for us Jim Block joined us on this hike. Feel free to check out his website for more photos of this great hike.