Local Sunapee author, Stephen Priest, has recently published his latest book Outdoor Play Hiking New Hampshire's Sunapee-Ragged-Kearsarge Greenway — 75-miles on a fourteen trail loop.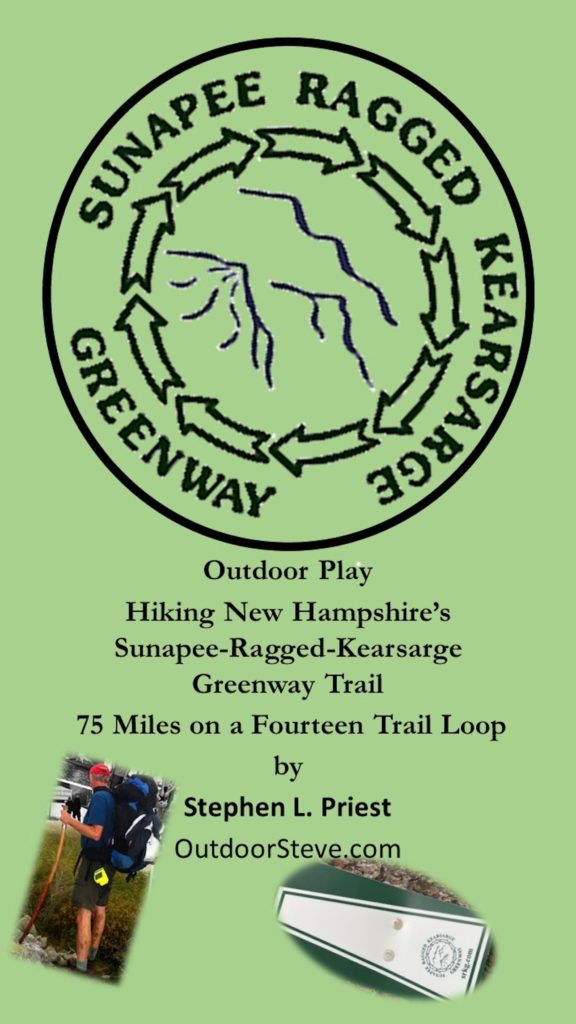 The SRK Greenway organization is flattered that Steve has devoted the time and energy to create this book about his adventures on the SRK Greenway. But, please understand it is not a replacement for the official SRK Guidebook.
Steve recommends the eBook version to be able to not only get the written content; but, also take advantage of the video narrative that can accompany each chapter. The videos make the hike "come alive" — in a fun way. The book is also available in a paperback version at local bookstores.
Each of the 14 trail sections found in the SRK Guidebook are detailed further in the Outdoor Play book and discussed in length with details from his hikes, pictures and helpful suggestions from Steve.
The mission of this trail narrative is "to inspire and encourage families and individuals to make outdoors a key component of their daily lives." Steve goes on to explain that he "used the SRK Greenway Trail Guide throughout all fourteen hikes… as a continual reference".
Steve Priest lives in Sunapee NH and is the author of 10 books – most focused around outdoor play. Steve is also the producer of community television outdoor documentaries and videos. To learn more about Steve and his adventures visit OutdoorSteve.com. To watch some of Steve's videos about the SRK Greenway visit his blog here.