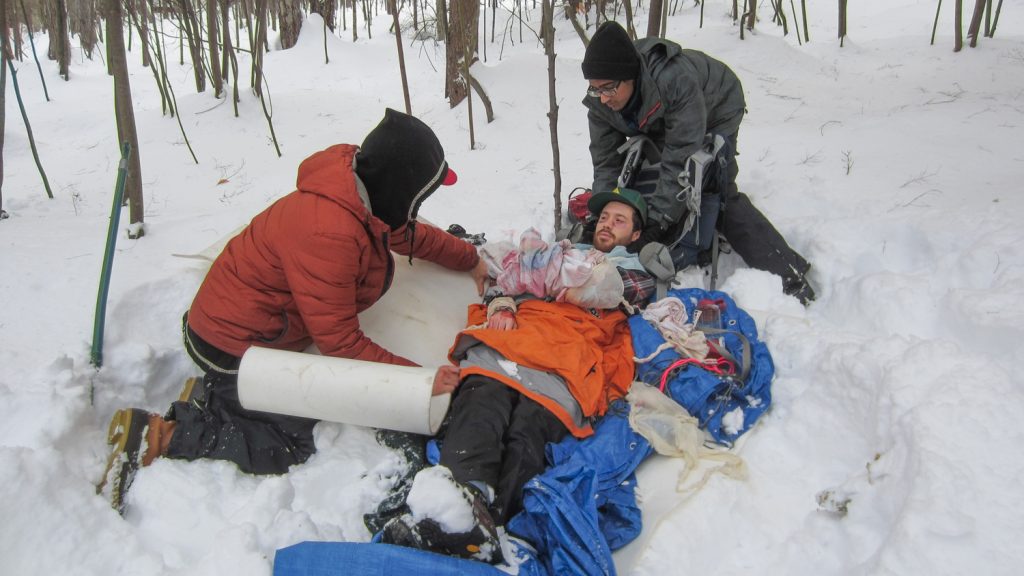 The SRK Greenway hosted a SOLO Wilderness First Aid course at Colby Sawyer college this last weekend 1/25-26.  There were 35 students that came together from across the state to learn about First Aid and what to do in an emergency while out in the woods.

SOLO Schools, based in North Conway, sent two instructors to lead our group. SOLO is the oldest and one of the most respected schools focusing on Wilderness Medicine in the world. We are pretty fortunate to be able to have them come to the Lake Sunapee area and share their knowledge with us.

Stonehearth Open Learning Opportunities (SOLO) was started 45 years ago by Dr. Frank Hubbell. In the early 1970's, Hubbell came to the realization that there needed to be new methods developed in caring for the injured in remote places. There were too many injured skiers, climbers and hikers who were being rescued and brought to the Emergency Room — who could have greatly benefited from better emergency response.

When a hiker, or skier, is injured in the backcountry nothing matters more than the actions that are taken in the first five minutes.
Wilderness First Aid students learning how to safely move a patient – this method referred to as "beaming".
SOLO offers wilderness emergency medical courses — from the basic level to the very advanced.  The Wilderness First Aid course in New London was the most basic level that they offer. It was an intensive two day (16-hour) workshop that comes with a two-year certification. The course integrated both classroom lectures along with hands-on practical segments and testing. There was quite a bit of role playing and scenarios created where we were given the opportunity to be the "victim" as well as the "first responders". All with the primary objective of giving us practice and learning from our mistakes.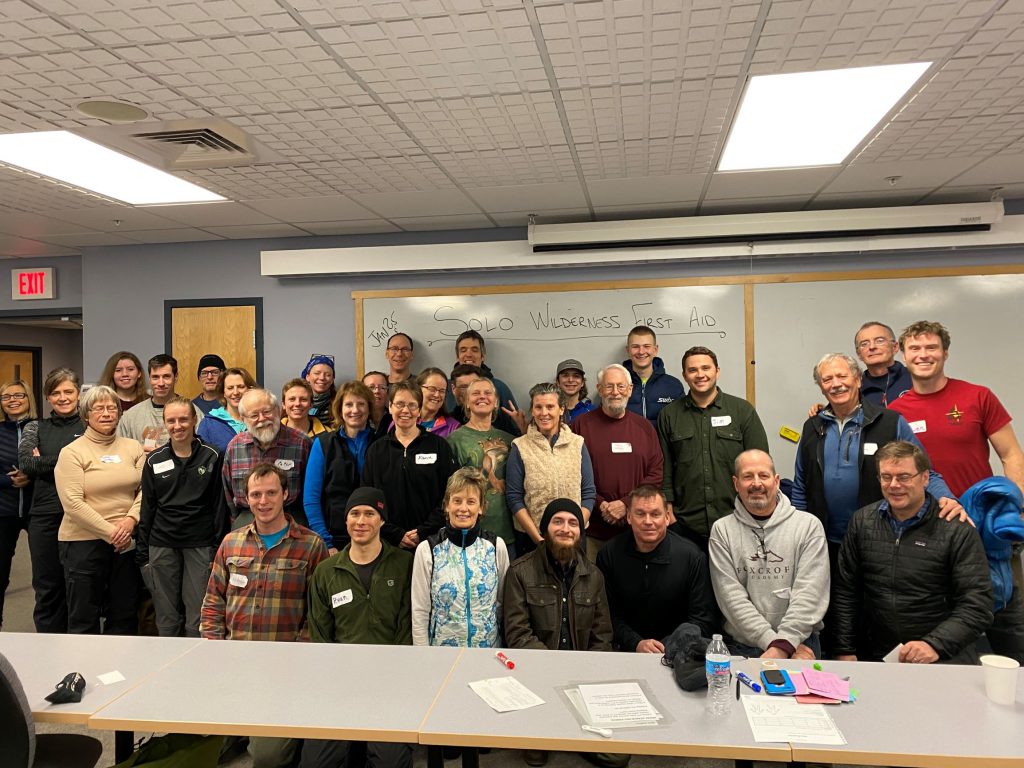 Learning a system for dealing with a medical emergency in the backwoods is a pretty powerful tool. Thankfully emergencies don't happen every day; but, when they do the more people that are trained to help the better.
To learn more about SOLO schools visit their website.